Gibsonia Residential Services
Adler & Sons have been servicing the Cranberry Twp residential tree services market in the tri-state area since 1978. Offering a wide range of quality tree trimming, bucket and crane operation and on-call emergency services, the Adler team provides free estimates and leaves your property as pristine as when they arrive.
Tree Trimming & Removal
Whether you need your trees shaped, trimmed, dead wooded or removed, our team of skilled professionals is there to accomplish the task with excellence. We strive to satisfy our customers and their individual needs. We are known for not only our excellent work, but also our exceptional clean up.
We work year round maintaining tree health. We provide quick and efficient emergency storm damage service and clean up. We take great care and pride in preventing any damage to your existing property and landscapes. We are an ISA certified member with our very own in house arborist.
Stump Grinding
Unsightly stumps can diminish the beauty of your property and can be a safety hazard to people and mowers. The removal of stumps can increase the aesthetic value of your home and allow a place for family and friends to enjoy the outdoors without fear of injury. Adler & Sons have a range of state-of-the-art stump grinders that enable us to reach most any stump you would like to have removed.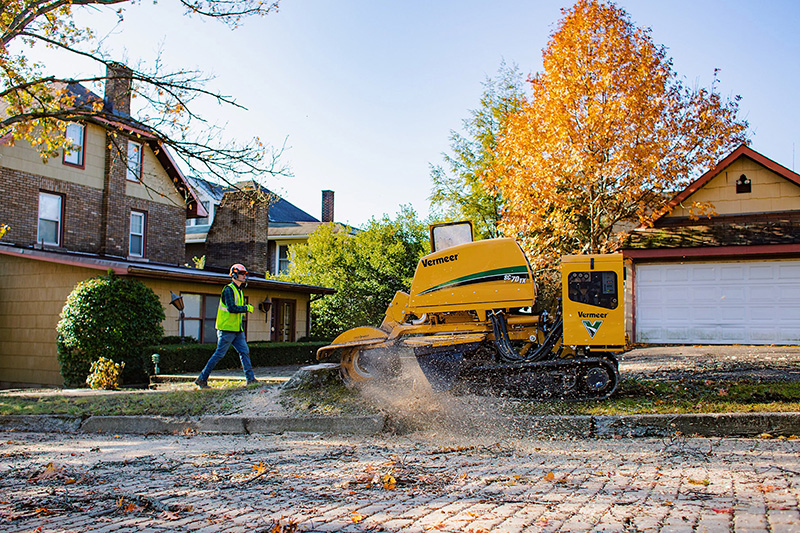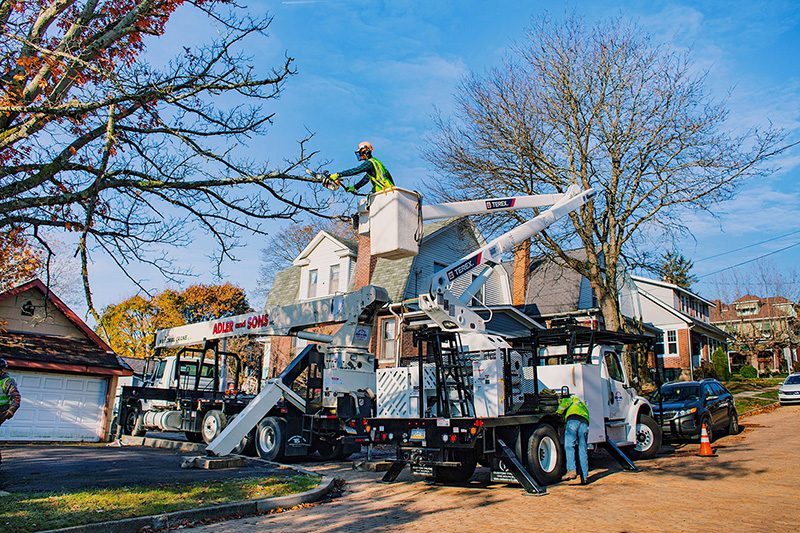 Bucket Truck Service
Our modern fleet of bucket trucks enables us to reach difficult areas.  Whether the tree needs removed or trimmed, the bucket truck allows us to do the work in a safe and economic manner. Using a bucket truck also enables us to preserve the health and integrity of the tree.
Crane
Adler & Sons has a fleet of cranes which enable us to remove large limbs and trees without causing damage to homes, landscape, or surrounding areas.  Utilizing cranes is safe and efficient.
Lot Clearing
Adler & Sons are experts when it comes to lot clearings. Whether your backyard needs expanded for pools and playgrounds or you need a lot cleared for a new home, we have the right equipment to make your property look like a beautiful park like setting.